We Serve Seniors, Disabled Individuals, and Traumatic Brain Injury Patients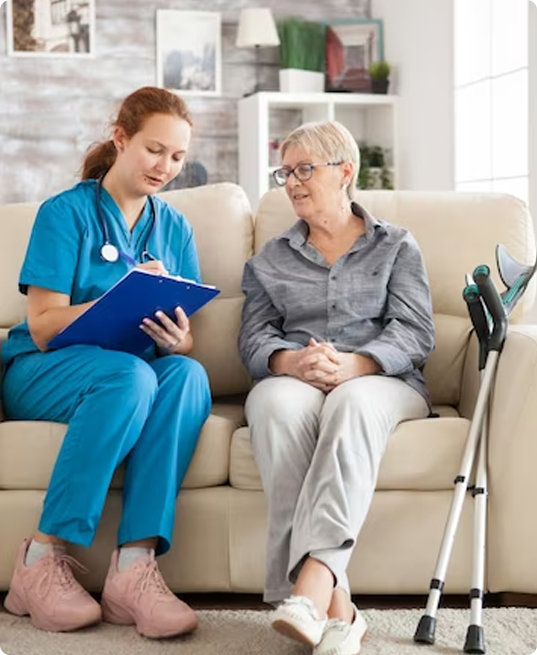 Highly Professional and Experienced

Personal Care Staff
At King's Grace Homecare, caregiving is a collective effort. With a home health aide, the seniors, disabled, or traumatic brain injury patients can get proper care right in the comfort of their homes. We offer:
Looking for an
alternative to a long-term nursing facility

for yourself or your loved ones?
Our certified nurse assistants, home health aide, and personal caregivers are here to help!
About
King's Grace Homecare
King's Grace Homecare provides a personalized care plan for seniors and disabled individuals to enhance their overall well-being and reduce the burden on their families.
Our caring and compassionate staff ensures the integrity of the patients while providing them with the best companionship. 
Our team provides reliable and unbiased information, tools, and resources to assist families in providing loving care for their loved ones. We aim to ensure your loved one is happy, comfortable, and safe in their home. Our qualified home health aides and personal caregivers offer emotional and physical support to enhance the overall quality of their lives.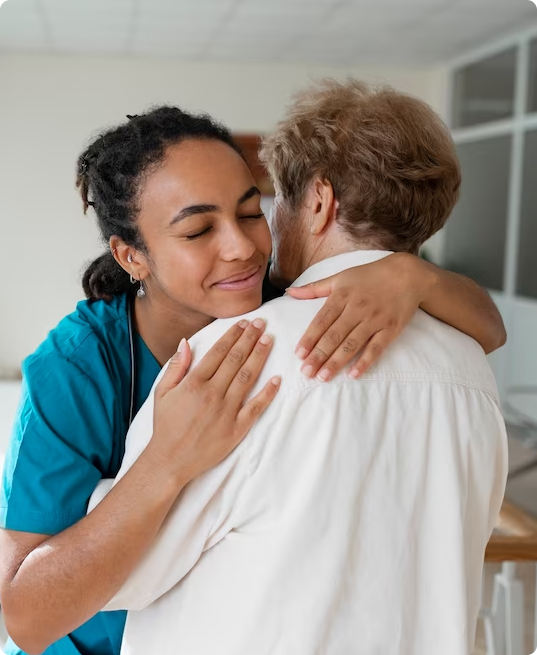 King's Grace Homecare is always looking for compassionate and honest professionals with a passion for caring for disabled and elderly individuals. Join our team for a rewarding career of offering seniors and the disabled dignified, respectful care in their homes.
From Northern to Southern Indiana/ Services We Offer
King's Grace Homecare values diversity, equity, and inclusion as core and foundational to our business practice and strategy and is committed to providing equitable care, support, and growth opportunity to all our stakeholders such as Individuals, Families, and Personnel. King's Grace Homecare does not discriminate and promotes inclusion across race, gender, disability, age, identity orientation, and experiences.
Flexible, Personalized, and Compassionate

Care Plans For Your Loved Ones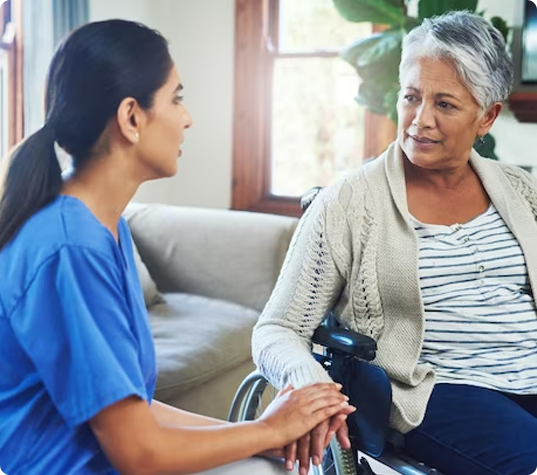 Providing Compassionate Elderly Home Care and Senior Living Facilities
King's Grace Homecare is a trusted caregiver agency offering a wide range of services to facilitate seniors, individuals with disabilities or health issues, and those requiring personalized care in the comfort of their homes. We have leading, highly qualified caregivers and certified professionals on board with us who specialize in delivering caregiver services for seniors and elderly home care. They cater to the specific requirement of each individual, ensuring their comfort, convenience, and well-being.
Whether your loved one needs assistance with daily activities, medication management, or companionship, we are here to provide you with the support you need with utmost compassion and respect. This not only increases their quality of life but also promotes the independence of the individuals.
At King's Grace Homecare, we also offer Medicaid services for people with disabilities to help you overcome the financial challenges that can arise when caring for them. Our experienced staff will assist you in navigating the Medicaid system, so you can access the maximum benefits you or your loved ones are eligible for.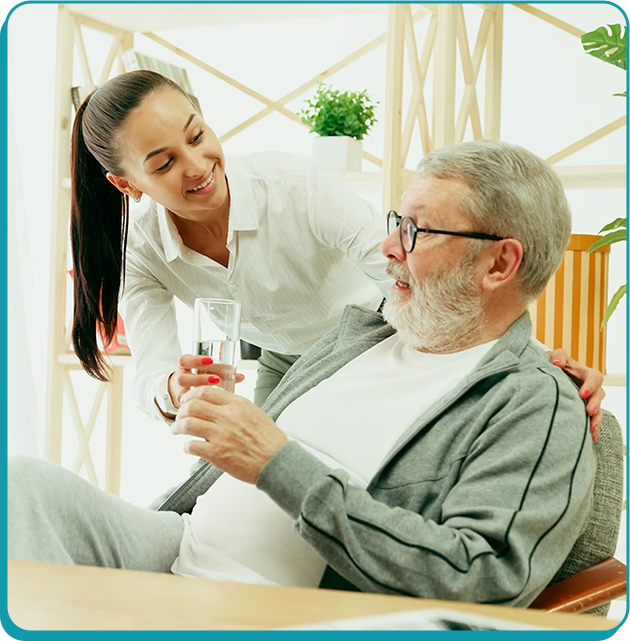 Moreover, if the time comes when your loved one needs to transition to a senior living facility, we can help with that too. We carefully consider their needs and preferences to provide a facility that offers the required level of care. This gives you peace of mind that your family members get the same love as they get at home.
As a reputable, locally-owned, licensed, and insured caregiver agency, we aim to help seniors and people with disabilities or traumatic brain injury maintain their well-being and independence. Contact us now to learn more about our caregiver services.